October 27, 2022
10 min read
How to manage a shared mailbox like a pro
Email is a champion in two fields:
It's the most-used communication channel among professionals
It's the #1 thing professionals waste most of their precious time on
It's hard to think of life in business without email. But there's also nothing more grueling than an irrelevant email thread popping up in your inbox before you've had your first coffee. More and more teams are getting rid of that noise, but too many are still working in email hell every single day.
Here's how those inefficient teams use email:
Forward customers to other email addresses
Lose track of important emails
Managers have no idea about the workload of their teams
When a team member calls in sick, somebody else takes on ALL their emails and has a horrible day
Spend hours a day sifting through CCs and BCCs they didn't need to read in the first place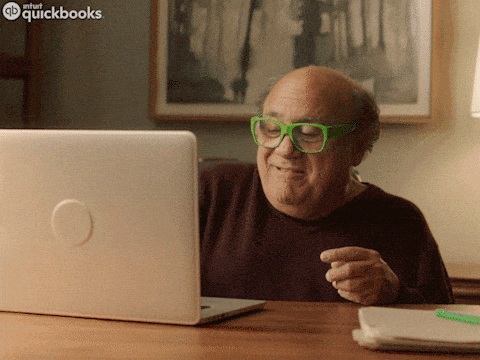 Efficient teams, on the other hand, simply use a shared mailbox. Here, they can collaborate on emails without wasting valuable time.
In this article, we'll discuss the benefits of using a shared mailbox and give tips on how to use it to the fullest.
What is a shared mailbox?
A shared mailbox makes it possible for teams to work together on organizing and answering emails in one collective view. You can manage all your [email protected], [email protected], and [email protected] addresses in one mailbox. From there, you can assign messages to team members, loop teammates in, and comment on email threads behind the scenes.
This way, your team never has to sift through long email threads or accidentally send internal emails to a customer. Managers get insights into the performance and workload of their team and make sure it's divided evenly — even when a teammate calls in sick. And last but not least, you can automate repetitive manual tasks so that everybody can focus on important things.
7 tips to manage a shared inbox like a pro
Here's how your team will become a well-oiled email-answering machine.
1. Establish your tone of voice
Sharing an inbox makes it easier for teams to work together. A colleague might respond to an email today, but may be off on vacation for the rest of the week. When you pick up on the conversation later, it's important that you use the same tone of voice. This makes your brand recognizable, consistent, and trustworthy.
Setting up brand guidelines can be complex. There are brand books out there that span over 100 pages. But you don't have to take it that far. Simply set up some basic rules on how you want to be perceived (i.e. formal or informal) and see to it that the entire team sticks to them.
2. Manage access levels wisely
Not everybody in your mailbox should probably get the same access. An intern might not need to have access to statistics or be able to add new users, but they should be able to answer emails. When using a shared mailbox like Trengo, you can pick the following access levels for people on your team:
Admin
Supervisor
Regular user
Light user
An admin can add new users, check performance, and set up new channels. A regular user can assign messages and answer them. A light user can only assign messages but isn't allowed to answer messages.
3. Ban CCs and BCCs
One of the biggest frustrations in the corporate world is unnecessary CC or BCC emails. You know, those long email threads that the entire department got CC'd in (to keep people 'in the loop') that are offering zero value.
With a shared mailbox, you can forever say goodbye to (internal) CCs or BCCs. If you want to share news, ask a question or keep somebody in the loop, you can simply @tag them inside of the email thread.
This way, your colleague will have all the context they need to answer your question or get the information they need. But they won't get a notification every time a new email is added to the thread.
4. Build a catalog of quick replies
A great way to empower your team to stick to a similar tone of voice is by using quick replies. These are template messages that you can use to answer frequently asked questions. It's a great way to save your team time for the more important questions.
Here's an example of a quick reply to inform customers about opening hours.
Hello [name],
Thank you for reaching out to [company].
Our stores are open 7 days a week from 9 am to 6 pm. Please note that this may not always be the case during holidays.
Best,
[agent name]
For many customer service agents, a big chunk of the day is spent on answering simple questions like this. With quick replies, you'll save a lot of time.
5. Build a labeling system
Once you start working together in one shared mailbox, it's crucial to adopt a labeling system that helps you to keep the inbox organized. Examples of labels are 'urgent', 'complaint', 'returns', 'high prio', 'low prio', and so on. Before you can start using labels as a team, you'll first need to establish some ground rules:
Which labels do we use?
Who is responsible for which label?
Which labels should be prioritized?
Next, you can choose to automate the labeling process with rules. An example of this could be automatically labeling messages with the words 'angry' or 'urgent' as 'high prio'.
6. Keep a pulse on performance
When working from a shared mailbox, it becomes easier for managers to check the performance of their team. You can check things like:
How many emails are being sent?
How fast are we replying to emails?
What questions are customers asking?
How is my team's workload?
Aside from that, you can also get qualitative feedback from your customers by sending out customer satisfaction surveys. Here, customers can leave a message on what they like about your company and service, and how you can improve.
📚 Read more: Customer satisfaction surveys: five best practices
7. Automate repetitive tasks
In order to be efficient as a team, it's important to automate repetitive tasks. With a shared mailbox, you can make sure your entire team gets to spend as much time as possible on what really matters: helping customers.
In a shared mailbox, you can automate tasks such as:
Labeling messages
Assigning messages to agents (round-robin so that each agent gets an equal workload)
Closing conversations that have been idle for longer than a month
Sending out CSAT surveys after a conversation is closed
These types of automation keep your inbox clean and enable your team to be productive.
What to look for in a shared mailbox
If you're currently using Gmail or Outlook, it's time to start looking around for new solutions that enable you to:
Organize incoming emails with labels
Link all company email addresses to one inbox
Assign messages to colleagues instead of forwarding
Comment on email threads internally by @tagging colleagues
Automate repetitive tasks via rules
Keep a pulse on performance and workload via a dashboard
Last but not least: ban CCs and BCCs forever
Trengo offers a shared mailbox that does all of the above and gives you the opportunity to connect all your other communication channels such as WhatsApp, live chat, and Instagram to the mailbox too. It is fully equipped to help you deal with high volumes of email with a team, but very easy to set up without any technical knowledge.